Standard Edition
120.00 € inc. Vat
60 000 DISRUPTIVE-c20f7c tokens
The KRYPTODOTS Backup Kit is developed to encode and permanently store your recovery seed in the smartest, most accurate and safest way there is. The patented system consists of all the components that you need to store your crypto in one complete package.
EAN/GTIN: 5949096249007
How does the KRYPTODOTS work?
When you first use a hardware, mobile or desktop wallet you have to configure it. The first thing your wallet is requesting when initializing, is to write down the backup phrase of your new wallet. This phrase consists of 12 to 24 words, depending on the type of wallet.
Your wallet will indicate that you must write the words on a sheet of paper. This is safer than storing your words digitally, but water, condensation, heat and age can pose a real danger to your precious piece of paper. Using the KRYPTODOTS you store your backup words in an almost indestructible high grade stainless steel medium. You can be sure that your backup words can last many decades from now on.
You can engrave the words into the KRYPTODOTS by converting your backup wallet phrase and punching the dots into base plate using the encoder plate. All the components that are provided in the KRYPTODOTS Backup Kit make it really easy to encode and engrave your words – see tutorial.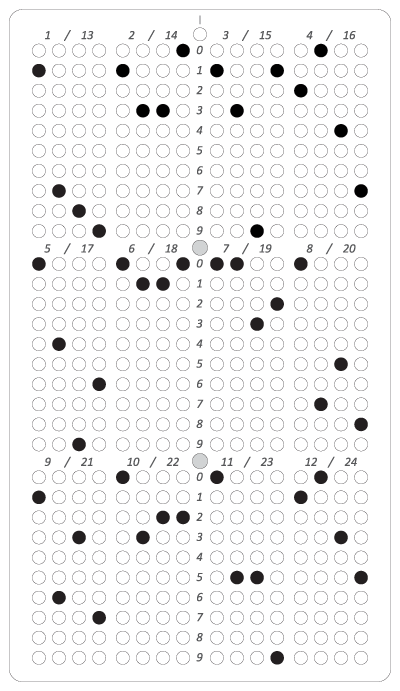 Multiple backups or counter-punch option
The KRYPTODOTS Backup kit contains 1 encoder plate and 2 base plates. On every KRYPTODOTS base plate you can engrave 24 words (12 words per side). This means that you can engrave a total of 48 words using KRYPTODOTS Backup Kit. If you choose to use the spare plate as a counter-punch, it's up to you if you decide to use it to engrave another set of words, this decision mostly depends on the traces degree left on the surfaces of the base spare plate.
The Elrond web wallet / Maiar app or Ledger and Trezor hardware wallets use 24 backup words as standard. This means that with one KRYPTODOTS Backup Kit, you can make a backup of two wallets. If you have more wallets, you can easily buy extra KRYPTODOTS base plates – see Base Plates sets.
KRYPTODOTS Backup Kit – Specifications
| | |
| --- | --- |
| KryptoDots Backup Kit package dimensions | 15.5 x 11.7 x 2.0 cm |
| KryptoDots Backup Kit package weight | 695 grams |
| Number of base plates | 2 |
| KryptoDots Base plate dimensions | 7.5 x 13.2 x 0.02 cm |
| KryptoDots Base plate weight | 156 grams |
| Number of backup words | 48 words (2 x 24 words) |
| Material | type 304 stainless steel satin finish |
| Heat resistence | 1400 °C | 2552 °F |
| Compatibility Harware wallets | Ledger, Trezor, KeepKey, Exodus, and many more |
| Compatibility Mobile/Desktop wallets | Elrond / Maiar, Mycelium, Jaxx, Electrum, Atomic Wallet, and many more |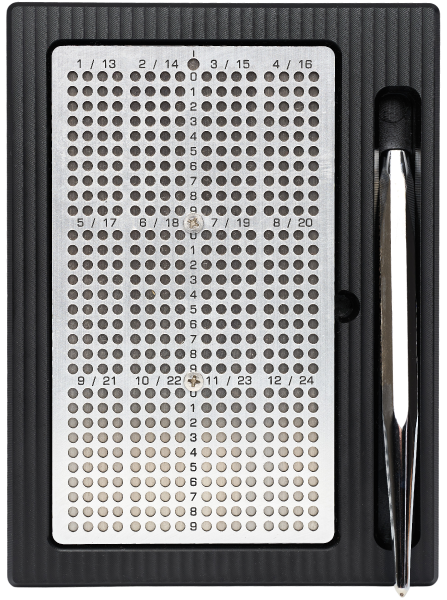 KryptoDots Backup Kit Package list
2 x Base plates
1 x Encoder plate
1 x Center Punch
2 x Screws & 2 x Nuts
1 x Plastic case
1 x bip39 English wordlist
1 x Basic Instructions & Thank you note
Only logged in customers who have purchased this product may leave a review.
Other items you may need for your KRYPTODOTS Backup Kit