The smart way to keep your crypto recovery seed and private keys safe!
Encode and permanently store and protect your digital assets with a simple, straightforward and ingenious process, without any third-party involvement
Compatible with Ledger, TREZOR, KeepKey, Jaxx, Exodus and more
Curious?
It's all about the dots, so Click the dots below…
This is the base plate where your information will be stored using the encoder plate
Can accommodate up to 24 seed words per plate
(12 seed words per side)
– 75 x 132 x 2 mm type 304 stainless steel satin finish
– precision laser cut
– unbranded & nondescript
– melting point of 1400 °C (2552 °F)
– excellent resistance to corrosion and rust
– resistant to structural stress and mechanical deformations
This is the encoding plate through which the information will be encoded and permanently marked using the center punch provided with the kit
Encoding plate – 75 x 132 x 0.8 mm
– impact-resistant metalex abs material
– precision laser cut
– high quality surface engravings
Center punch – 10 x 120 mm
– sharp tapered tip
– stylish hexagonal design
– made of steel CrV60 entirely chrome-plated
– polished surface
Protect your mnemonic phrases, in 3 easy steps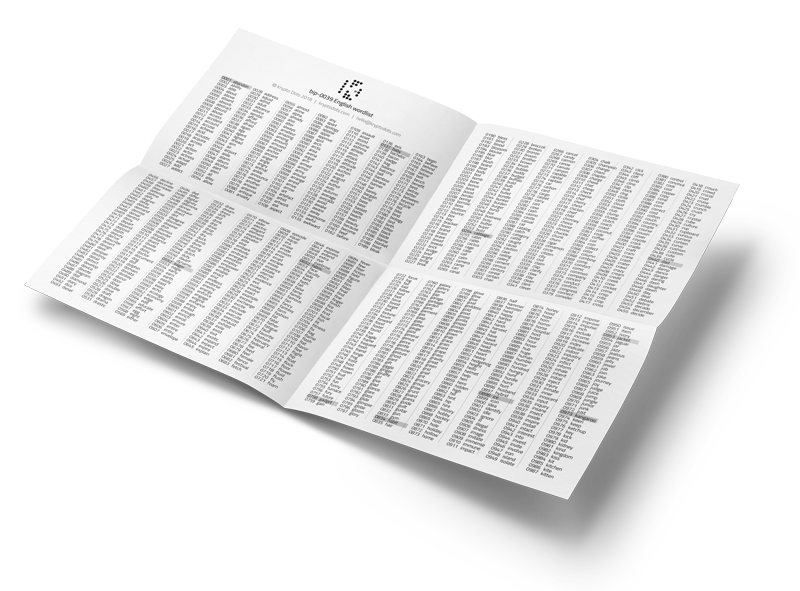 Using the printed bip39 English word list provided with the KryptoDots® kit, convert your backup seed phrase into numbers. You can also use any of the bip39 language list versions available for download here – English, Japanese, Korean, Spanish, Chinese (Simplified), Chinese (Traditional), French, Italian. For more information about backup seed phrase and bip39 word lists click here.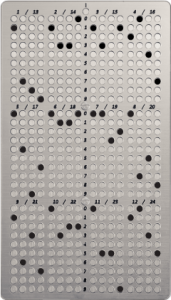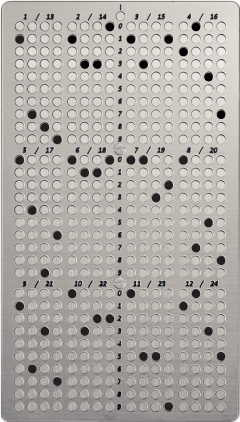 Use the encoder and make a temporary marking on the base plate using the encoding plate.
Please see the detailed instructions provided with the KryptoDots® kit or click here for step by step tutorial.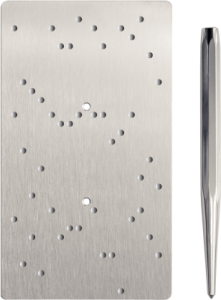 Permanently mark your mnemonic phrase (seed) on the plate using the center punch provided with the KryptoDots® kit and a hammer (not provided).
Please follow the detailed instructions provided or click here for step by step tutorial.
At the moment, the safest and convenient way to store your crypto assets is with a hardware wallet. These wallets are deterministic generated by a wallet seed. The seed is the master key of your wallet and the entire wallet can be recreated at any time using it. If the wallet encryption passphrase is forgotten or the wallet is lost, broken, stolen or destroyed, the seed can be used to recover the wallet. So we know how important is to you to make a reliable and permanent back-up for your crypto recovery seed and private keys.
Compatibility
HD wallets are wallets where all future addresses are based on a single seed value instead of being randomly generated on-demand. Since all the address are derived from a single master seed, you only need to worry about backing it up.
While using an HD wallet, the backing up of the seed key is mandatory and should be kept safe so that you can restore your wallet in case your device is lost or damaged. It is the only backup you will ever need.
KryptoDots® backup kit can protect any Hierarchical Deterministic (HD) wallets aka "BIP 32/39/44 compatible" that give you 12-24 words as the "seed".
Compatible Hardware wallets
Ledger, Trezor, KeepKey, Exodus, etc.
Compatible Mobile/Desktop wallets
Mycelium, Jaxx, Electrum, Atomic Wallet, etc.
KryptoDots® Backup Kit - full package list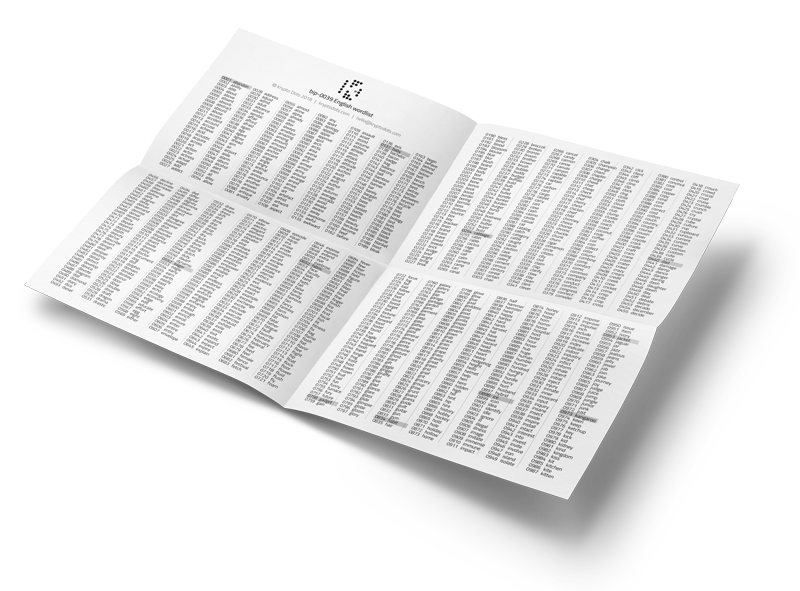 1 x bip39 English word list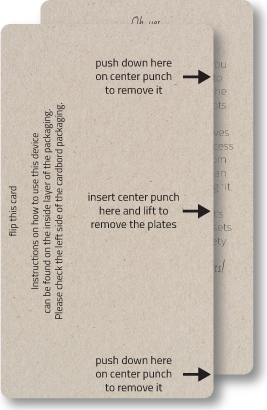 1 x Basic instructions &
Thank you note
KryptoDots® Backup Kit is registered at European Union Intellectual Property Office - community design number 005887726